Most of the time we have special wine kits or other products featured at a discount. Check back here for the latest!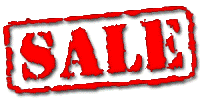 WINE OF THE MONTH SPECIALS FOR FEBRUARY

Each month, we offer discounts on specially selected wine kits.
This month, enjoy 15% OFF the following:
Traditional Vintage® Cabernet Sauvignon – It built its reputation on Bordeaux's Left Bank, but Australia may be its true home. Aromas of black cherry, pepper, plum and delicious hints of cassis, spicy oak and chocolate. Balanced at the finish.
Traditional Vintage® Sauvignon Blanc – Vibrant and fruit-forward with a subtle grassy aroma and flavours of gooseberry and fig. Refreshingly light and very dry.
Atmosphere Cabernet Sauvignon – Blackcurrant, light oak & spicy aromas. Rich with bold, juicy black fruit, vanilla oak, & subtle cedar notes.
Atmosphere Sauvignon Blanc– Classic aromas & flavours of gooseberry, grass, passion fruit, & white peach, with a crisp, elegant finish.