Most of the time we have special wine kits or other products featured at a discount. Check back here for the latest!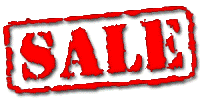 WINE OF THE MONTH SPECIALS FOR AUGUST 2017

Each month, we offer discounts on specially selected wine kits.
This month, enjoy 15% OFF the following:
Traditional Vintage Sangiovese – The official flavour of Italy! Dry and polished with zesty fruit taste and soft tannins, this ruby coloured red first wins you over with aromas of cocoa, vanilla and cranberry.
Traditional Vintage Riesling– This perfect picnic wine is moderately dry with a refreshing bouquet of honey and tropical flowers and a clean, crisp finish. Great with simple fare.
Atmosphere Sangiovese – Cherry, cranberry, & subtle earth aromas; cherry, red currant, raspberry flavours, velvety texture & a hint of cocoa.
Atmosphere Riesling – Fresh citrus & apple aromas & flavours, with subtle mineral & apricot notes, & ample acidity.