Most of the time we have special wine kits or other products featured at a discount. Check back here for the latest!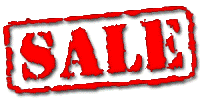 WINE OF THE MONTH SPECIALS FOR MARCH

Each month, we offer discounts on specially selected wine kits.
This month, enjoy 15% OFF the following:
Traditional Vintage Italian Valroza – A generous, emphatic bouquet of dark cherries and just a hint of anise. It doesn't skimp on the flavour either, with an elegant balance of silky tannins and a lengthy finish.
Traditional Vintage Gewürztraminer Style – Known for being hard to produce, Wine Kitz makes it a snap to craft this wine with its distinct aromatic character of flowery and spicy perfumes and flavours. Crisp and off-dry with excellent acidity.
Atmosphere Amarone Style, Italy– Dried fruit & sweet spice, with bold flavours of dried berries, hints of anise & spice.
Atmosphere Gewürztraminer, Germany – Richly flavoured with lychee, white peach, & subtle candied ginger, accented by floral & spicy aromas.